"Pristine Paradises: Exploring India's Cleanest City Gems"
Cleanest City in India
One of the cleanest cities in India is Indore, which is located in the state of Madhya Pradesh. Previously recognised for its history, this city is now well-known for its cleanliness and excellent rubbish management.
Because to the hard effort of everyone, including the local administration, residents, and community organisations, Indore is now clean. The city implemented novel cleaning initiatives, such as the Swachh Bharat Abhiyan (Clean India programme) programme. This programme assisted residents in sorting their trash, raised awareness of the issue, and engaged members of the neighbourhood. People may now get their trash picked up and properly disposed of just outside their houses according to the municipal council of Indore.
Because they value having many plants and trees, Indore is clean. The parks and gardens are well-maintained and have a lovely appearance. They also contribute to improving the environment. With the construction of public restrooms and instruction on maintaining personal hygiene, the city has done much to make the environment cleaner and healthier.
Also Read: Longest River in India
The efforts of Indore to maintain a clean city have had favourable results. The city scored highly on a study concerning cleanliness and orderliness. The city received the top rating for a number of years in the government study. This demonstrates how much the city values cleanliness and health.
Other Indian towns aim to follow Indore's lead in maintaining cleanliness. The city does a great job of controlling trash and keeping things clean.
However, maintaining cleanliness calls for continual effort. In Indore, issues include the influx of new residents, the difficulty of controlling rubbish in quickly expanding new neighbourhoods, and the evolution of trash types. In order to keep the city clean and effectively address emerging issues, we must continue to put up great effort.
Cleanest City in India in 2023
In several Indian cities, cleanliness and sanitary conditions are successfully maintained across the towns and regions. Information about these cities was obtained from Swachh Survekshan, annual research conducted by the Ministry of Housing and Urban Affairs (MOHUA). In the survey's rankings for cleanliness, Indore has taken first place for the sixth consecutive time. India's Indore is a remarkably clean city because to its diligent efforts and efficient garbage management. Due to a number of significant factors, Indore is regarded as one of the cleanest cities.
The Indian Government's Swachh Survekshan cleanliness study consistently shows that Indore City is performing well. The city has performed admirably in several areas, demonstrating its commitment to cleanliness.

Top 10 Cleanest Cities in India
| | | |
| --- | --- | --- |
| Rank | City | State |
| 1 | Indore | Madhya Pradesh |
| 2 | Surat | Gujarat |
| 3 | Navi Mumbai | Maharashtra |
| 4 | Ambikapur | Chhattisgarh |
| 5 | Mysore | Karnataka |
| 6 | Vijayawada | Andhra Pradesh |
| 7 | Ahmedabad | Gujarat |
| 8 | New Delhi | New Delhi |
| 9 | Chandrapur | Maharashtra |
| 10 | Khargone | Madhya Pradesh |
Indore - 1st Cleanest City in India
The city of Indore will be among the cleanest in India in 2023 as a result of planned garbage segregation, conversion, and disposal. Most of the city's tourist attractions, including Rajwada Palace, Lalbagh Palace, Central Museum, Sarafa Bazaar, and Chappan Dukan, are free of rubbish, open sewers, and other unsanitary or unsightly conditions.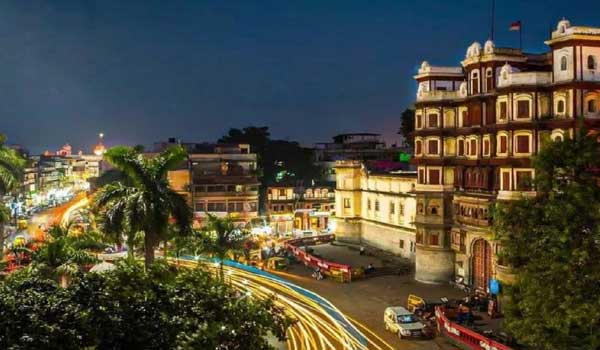 Surat - 2nd Cleanest in India
The title of being India's second-cleanest city now belongs to Surat. This industrial city, famous for its diamond and textile industries, has grown quickly over time. Additionally, the Municipal Corporation made sure that preserving cleanliness was a part of the dynamic changes. A number of Surat's well-known attractions, including Ambaji Temple, Sardar Patel Museum, Dutch Garden, Dumas Beach, Swaminarayan Temple, Sarthana Nature Park, and Vansda National Park, are increasingly drawing both domestic and foreign tourists.
Navi Mumbai - 3rd Cleanest City in India
By reducing, reusing, and recycling waste, Navi Mumbai, the third-cleanest city in India, has been able to achieve this feat. If you're looking for a clean, bustling place in India for a leisure trip or strolling tour, Navi Mumbai would be a fantastic alternative. For a special experience, you may tour the city's many natural and man-made wonders on foot, including the Karnala Bird Sanctuary, Wonders Park, Pandavkada Falls, and ITC Park.
Ambikapur - 4th Cleanest City in India
One of the nation's oldest and cleanest cities, Ambikapur, has led the way by correctly recycling trash and profiting from it. The city is sometimes referred to as the "Temple Town of Chhattisgarh" because of the several well-known temples that draw visitors from all over the world.
Mysore - 5th Cleanest City in India
Mysore is the fifth cleanest city in India as a result of effective home garbage segregation and careful trash management. Mysore, also known as the "Garden City" or the "City of Palaces," is a tourist's dream come true. A few of the attractions in this spotless city are Karanji Lake, Mysore Zoo, Brindavan Gardens, St. Philomena's Church, and Mysore Palace.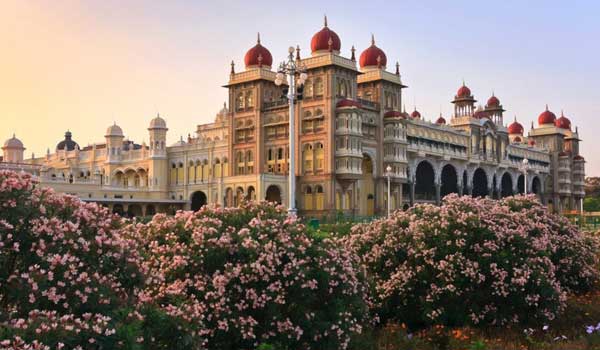 Vijaywada - 6th Cleanest City in India
Vijayawada's victory is a testament to the well-planned urban management practices in a city that has been dubbed as clean in India. The cities that draw a continuous stream of tourists from near and far are Sri Durga Malleswara Swamy Varla, Undavalli Caves, Rajiv Gandhi Park, and Prakasam Barrage, which makes sense.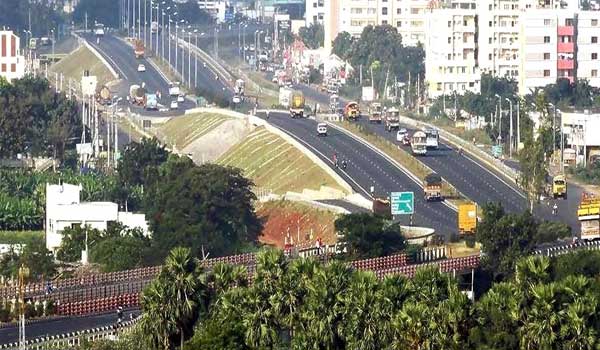 Ahmedabad - 7th Cleanest City in India
Due to its efficient garbage segregation and disposal, this clean and prosperous city Ahmedabad also known as the Manchester of India andis among the cleanest in the country. You may take in the architectural wonders Teen Darwaza and Jhulta Minar, pray at Swaminarayan Temple, ISKCON Temple, and Vaishno Devi Temple, and unwind at AUDA Garden and Kankaria Lake.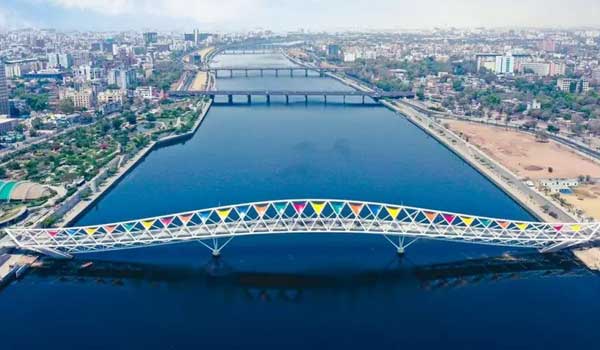 New Delhi - 8th Cleanest City in India
The capital city of India is an unexpected inclusion on this list. Yes, you read it correctly. New Delhi is one of India's top 10 cleanest cities. The NDMC's (New Delhi Municipal Corporation) steadfast efforts to lower air pollution have made this possible. This involves implementing measures like a ban on fireworks, restrictions on building, and even-even vehicle rotation systems.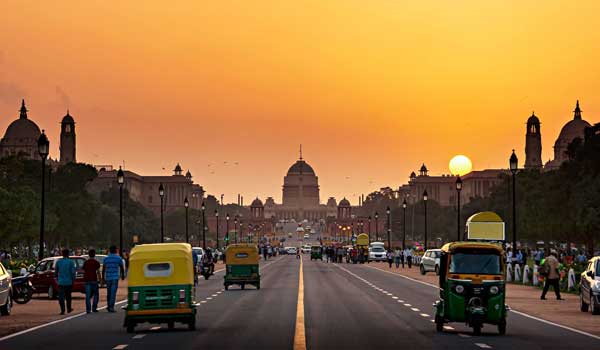 Chandrapur - 9th Cleanest City in India
Chandrapur, a municipal corporation in Maharashtra's eastern region, is another spotless city in our nation.For those who like the great outdoors and gorgeous architecture, the city is a well-liked holiday destination. Shree Mahakali Temple, Jatpura Gate, Pathanpura Gate, Junona Lakes, Tadoba-Andhari National Park, and Bhamragarh Wildlife Sanctuary are a few of Chandrapur's well-known sights.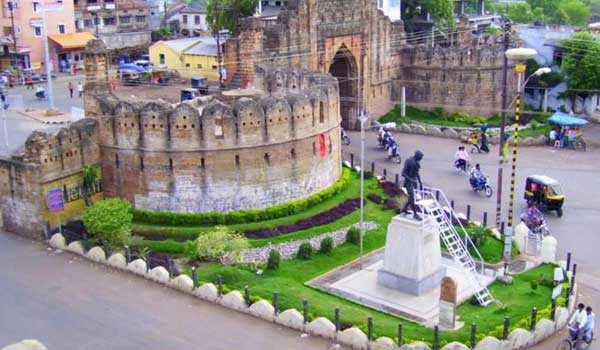 Khargone - 10th Cleanest City in India
Along with Indore, Khargone is another city from Madhya Pradesh that reached the list of the country's cleanest cities. This indicates that Madhya Pradesh is the cleanest state in India. This charming, little city is becoming more and more well-known as a tourist attraction.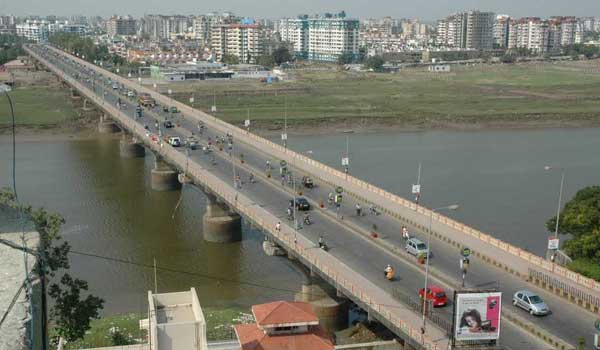 Conclusion
Overall, India has improved its efforts to keep things clean, and several cities have led the way in efficient garbage management. The cleanest cities in India are consistently recognised as being places like Chandigarh, Mysore, Surat, and Indore. These cities are excellent at keeping things tidy, differentiating rubbish into distinct categories, managing trash effectively, and involving residents.
The cleanest cities in India can serve as an example for others of how collaboration can significantly impact urban transformation. They have established beneficial techniques to maintain cleanliness, come up with fresh ideas, and communicate this to others.