Are you really looking for packers and movers services in Jaipur? Do you in need of posh areas in Jaipur to live? You are on the right track in searching for the best place to live or work in Jaipur. In this blog, we will talk about the best posh areas of Jaipur to move your dream house, whether you are on rent or an owner. If you planning to shift to this beautiful pink city Jaipur, you will be the happiest person to know about Jaipur, that it is a metropolitan planned city in India.
About Jaipur

Jaipur introduces itself by its famous culture and traditional wear and food. Jaipur is a city in the state of Rajasthan in India which was founded by Maharaja Jai Singh II in 1727. However, over time, the city has grown to be one of the most important cities in India and is home to many rich people and tourist attractions.
It is full of many hospitals, schools, shopping malls, and metro rail. Jaipur is the most preferable place to live because of its colourful cultural festival and soulful religion, which will overcome you from getting bored. People feel happy when they go to nearby village places and see nature. The beauty of this city is its beautiful women's costumes and turban-clad men.
So Jaipur is a beautiful city with a lot to offer for travellers. It is known as a tourist destination in India, which gathers a large number of tourists throughout the years, One of the best things about Jaipur is that it is home to some of the most fashionable neighbourhoods in India. Many It Companies and collages for professional studying are established in this city, So posh areas of Jaipur are worth living in:-
C-Scheme Jaipur
Hey! Are u waiting for Some posh area in Jaipur to live at an affordable price? then your search ends here. C-Scheme is one of the well-known sub-locality of Ashok Nagar located in the northeastern part of Jaipur. The central part of C-Scheme houses a statue of one of the great emperors of his time, Shri Sawai Jai Singh. It is famous for the white marble Birla Temple, historical monuments, elegant forts, luxury hotels, and multi-stories apartments.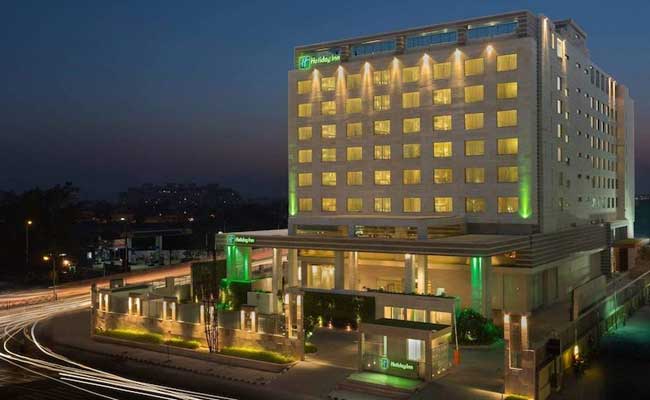 Accommodation and other facilities in C-Scheme
Companies: Genpact, Appirio, Infosys, Wipro, Connexions, Deutsche Bank, GirnarSoft, Nagarro, QH Talbros
Schools: St. Xavier's school, Mahaveer Public School, St.Soldier public school
Restaurants: Culture, Retreat drink and dine, Thali and More.
Hospitals: Apollo Spectra Hospital, S.R. Kalla Hospital, K C Memorial Eye Hospital
Malls: Pink Square, City Mall, Crystal Palm Mall
Bapu Nagar
Bapu Nagar is known as a posh residential area in Jaipur. You can easily get accommodation at an affordable price. Required facilities like local markets, parks, malls, banks, and hospitals, are available nearby. Due to its central location and seamless transport connectivity many attractive places to visit for families as well as friends.
Accommodation and other facilities in Bapu Nagar
Companies: McCube Technology, Osmic Technologies, Octal Software · Shokeenda India Pvt. Ltd.
Schools: S Sunflower Senior Secondary School, Maharaja Sawai Man Singh Vidyalaya, Subodh Public School
Restaurants: Biso, Shayam Rasoi, COCOA House
Hospitals: Sharma Eye Hospital,Chandawat H S · Prakartik Chikitsalaya , Indira IVF - Fertility and IVF Center
Malls: Kailash Tower, Janta Store Shopping Centre

Jhotwara
Jhotwara is located in the northwest of Jaipur, and it has many residential colonies and apartments of Jaipur. The best transport connectivity through the railway station, local buses, taxis, etc. have made Jhotwara a more prominent place to live.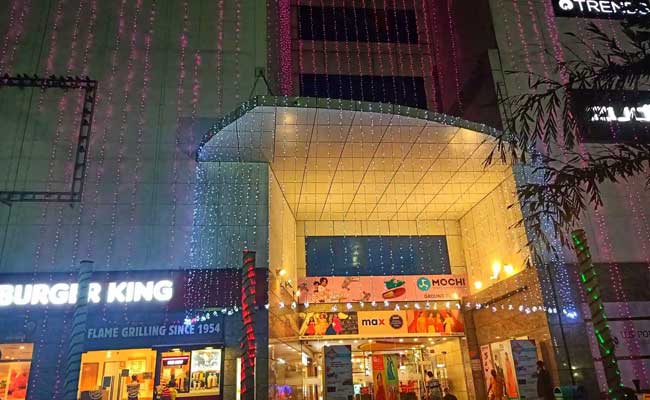 Accommodation and other facilities in Jhotwara
Companies: Bisleri International Pvt Ltd, Shree Amolak Iron And Steel Manufacturer Company
Schools: Sharda Vidya Mandir,Sanskar School,Kendriya Vidyalaya No.4
Restaurants: Laziz Chicken Food Restaurant ,Rajwada Handi Restaurant
Hospitals: Monika Maternity and General Hospital, Gupta E.N.T. Hospital, Motion Dental Hospital, Krishna Mother & Child Hospital.
Malls: Triton Mega Mall, Coomex Mall
Durgapura
Durgapura is the fastest-growing place for residential properties and homes. It has luxurious residential societies, with all the modern facilities for families and friends. Many essential requirements are available nearby Durgapura. Due to transport connectivity through Mansarovar and Tonk Road, it become the preferable choice to live.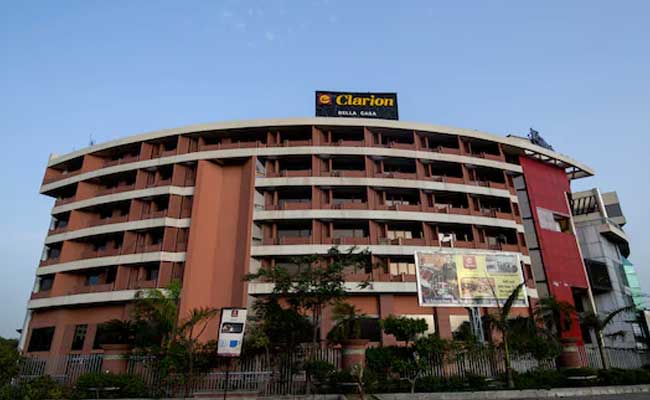 Accommodation and other facilities in Durgapura
Companies: Satyam Web Solution, Richmond Softlabs, Ridhi Sidhi Mobile Viztech IT Solutions Limited.
Schools: Rukmani Birla School, Saint Pauls School, Central Academy, Seedling Public School
Restaurants: Lajeej Restaurant, K3 restaurant and rest house, Chawla's Family Restaurant
Hospitals: Chandra Hospital, Jai Jinendra Dental Hospital, Ambe Physio Hospital, Prem Niketan Hospital, Khandaka Hospital, Jaipuria Hospital
Malls: Shivam Plaza, City Square Shopping Mall, Jaipur Central Mall

Ajmer Road
Ajmer Road has also become the best posh area to live in Jaipur in the last few years, Due to its fast growth and well-organized residential-commercial hub of Jaipur, you can avail yourself good income jobs and furnished apartments. The area has witnessed great living status and offers the best infrastructure amenities.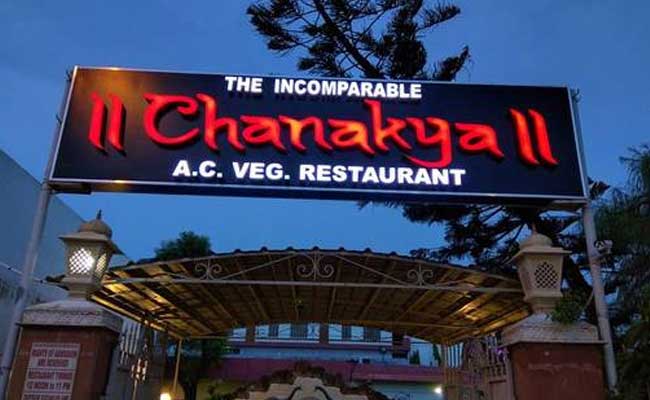 Accommodation and other facilities in Ajmer Road:
Companies: Leon eSyncodus IT Labs, Techradius Hitech Pvt. Ltd.
Schools: Edify World School, Learning Step School, La Montessori School, Charman IT Solutions
Restaurants: Chanakya restaurants, NH eats, Sethi Tikka Kababs Cury
Hospitals: Asopa Hospital, Shubh Hospital, Rohit Hospital, Vedanta Superspeciality Hospital, Shri Nidan Hospital, Rawal Hospital
Malls: Pinkcity Trade Centre, Anchor Mall, Balaji Shopping Center, Elements Mall
Nearby Park: Gandhi Nagar Park, Azad Park

Vaishali Nagar
Vaishali Nagar is known as one of the most populated places of Jaipur, It is also a posh area that elongated from Queens Road to Ajmer road and Delhi Roads to Sirsi road. Vaishali Nagar has located in the southwestern part of Jaipur. This is a home of a range of housing properties within your budget. This area has become the most expensive area due to its great infrastructure and developed markets. This area is popular for many ATMs, National Handloom, Movie theatres, shopping malls, restaurants, parks, good schools, and more. Shifting home or buying a home in Vaishali Nagar can be the best part of your life with your family.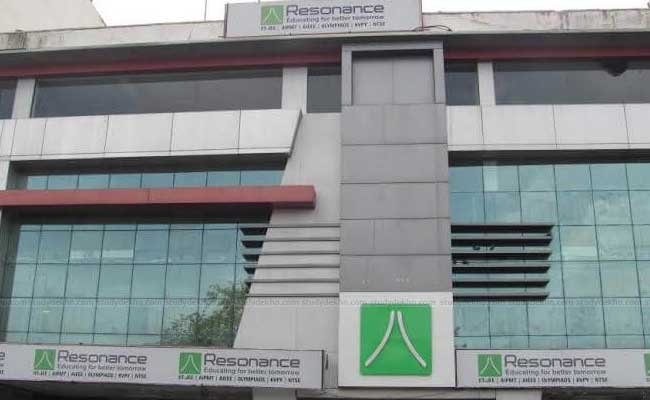 Accommodation and other facilities in Vaishali Nagar:
Companies: The Datacube Softech Pvt Ltd., M.S. Technosoft Pvt. Ltd
Schools: Tagore Public School, D.A.V Centenary Public School, Kimberlite Elementary School
Nearby Places: Akshardham Park, Inox Cinema, Guru Jambeshwar Park
Hospitals: Global Heart & General Hospital, Dr. Narang's Hospital, Vaishali Hospital
Malls: Evershine Tower, Shree Nath Tower, London Street Bazaar

Jagatpura
Jagatpura has developed in the last few years in residential plots and multi-story buildings. It is a prominent locality of South Jaipur for the fastest growth. There are many big schools hospitals, schools, and universities. IT firms are also established there to provide all the interesting jobs for people. This has well connectivity with transport to other parts of Jaipur. Sitapura and Malviya Nagar is the best neighbourhood for a family. So, Jagatpura is another posh area of Jaipur to live to the fullest.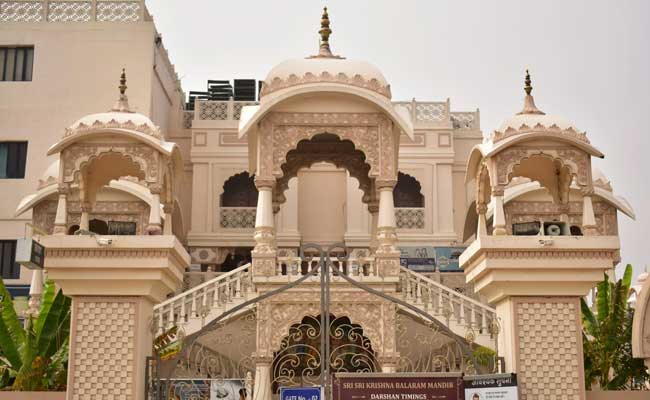 Accommodation and other facilities in Jagatpura:
Companies: Neutrino IT Technologies P Ltd, Red Inno, Aaron Softech Pvt Ltd
Schools: Divine Academy School, Tuito International School, Bachpan Kids school, Bright Birds School, Golden Era Academy, Sadguru Public School
Restaurants: Krishna Restaurant, Gopala pure veg Restaurants.CheelGadi Restaurant
Hospitals: Jaipur Eye and Dental Hospital, Shri Hospital, Pataliya Hospital, Jeevan Rekha Hospital
Malls: Gold Souk Grand Mall, Textile Market, JTM Mall

Malviya Nagar
Malviya Nagar is one of the best choices for residential homes and apartments. This area is an affluent area for the commercial shops and it is a popular centre for industrial offices, So this is the best working place for officegoers. Top-class IT firms like Gaurav Tower, Genpact, World Trade Park, and many more companies are established nearby. Malviya Nagar has many PG facilities for students and high-class locations for families to shift their living choice.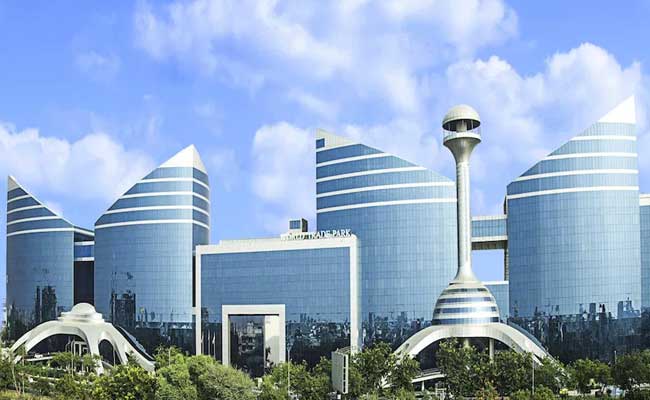 Accommodation and other facilities in Malviya Nagar:
Companies: Appiqo Technologies, Genpact, B2infosoft
Schools: Gyan Vihar School, Malviya Convent School, Rishikul Vijay secondary school, St. Edmund's School
Restaurants: Brown Sugar, Sunrise bakery, CCD, OTB, 3D.
Hospitals: Ghiya Hospital, Sri Hospital, Fortis Hospital,
Malls: GT Central Mall, World Trade Park, Crystal Court Mall

Mansarovar
Mansarovar is one of the most populated residential areas in Jaipur. It is the hub of many students and families. Many malls, hospitals, and Schools are located nearby it, It helps people to avail day to day life facilities quickly. Mansarovar is divided into 9 sectors (colonies), which are known as the largest residential colonies in Asia. it has become the most preferable place for newcomers. Metro connectivity is there to help people to get connected to the other areas of Jaipur.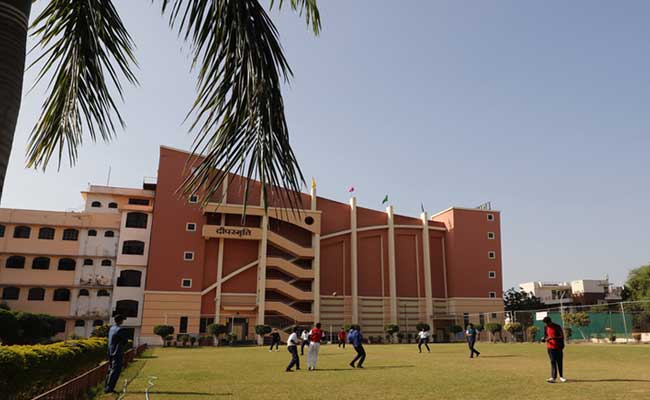 Accommodation and other facilities in Mansarovar:
Schools: Janta Girls Public School, Tagore International School, IIS School Kapil Gyanpeeth School, Neerja Modi School, Cambridge International School
Companies: Decurtis Software Solutions Pvt. Ltd.Climax BPM
Malls: Flying Machine Store, Mansarovar Plaza, Sunny Trade Center, Tara Shopping Mall Shop, GTG Shopping Centre, Rama Tower, Okey Plus Square,
Parks: Sector 12 Public Park, Woodland Park, Mansarovar Park, Stone Park
Hospitals: Mansarovar Hospital, Apex Hospitals, Metro Mas Hospital, Dhanwantri Hospital & Research Centre, Tagore Hospital & Research Institute, Saket Hospital, Curewell Hospital.
As the population is increasing day by day, Searching for a perfect home to shift in a posh locality of Jaipur is not easy. The best packers and movers in Jaipur will help you to Shift your home or offices within your budget.
If you are planning to shift to a new home, I hope the above posh areas of Jaipur will be your next destination. For a free estimate quote, just a click away!
How to Get Around in Jaipur
Jaipur is a stunning city with an incredible array of palaces, forts, and gardens. However, getting around can be a bit tricky if you're not familiar with the area. Here are some tips on how to get around in Jaipur:
Use Public Transportation: Jaipur's extensive public transportation system makes it easy to get around the city. There are buses, trains, and taxis available, all of which have clearly marked routes. The best way to explore Jaipur is by using public transportation - you'll save a lot of time and money this way!
Walk: Jaipur is a walkable city, and it's easy to get around on foot. If you're looking for some interesting sights to see, take a walk through the market square or down the lanes of the old city. You'll be surprised at what you can find!
Ride an Elephant: Jaipur is home to some of the world's largest elephants - so if you want to experience traditional Nepali elephant riding, look no further than Jaipur! There are several elephant rides available in the city, and they're definitely worth checking out.
Additional Tips and Tricks in Jaipur
If you're looking for a weekend getaway that's a bit out of the ordinary, consider visiting Jaipur. Jaipur is known for its opulent palaces and lavish lifestyle, and the city has plenty of places to enjoy in addition to its attractions. Weekend in Jaipur extra luxurious:
Explore the city's unique markets: There are several markets in Jaipur that offer a variety of unique items, from jewellery to spices. These markets are a great place to find unique gifts for loved ones back home.
Sample the local cuisine: Jaipur is famous for its chaat (a type of street food), and sampling some of the dishes at local restaurants will give you a taste of what the city is all about.
Take a leisurely walk through the city's gardens: Jaipur is home to several stunning gardens that are perfect for a relaxing stroll.
If you've got your sights set on spending some time in Jaipur this weekend, be sure to check out these tips for making your stay even more luxurious!