Biggest Mall in Jaipur
"Pink City" or Rangeelo Rajasthan's capital Jaipur is a hub of 'Biggest Mall'. People say "Shopping is the best therapy to reduce stress". If the word Shopping comes first in the mind of anyone, whether it's for wedding or for sangeet, whether traditional outfit or casual indian outfits, whether for traditional home decor items, or cultural home made articles. Jaipur is the most popular name that first comes to every Indian's mind.
The Top Malls offer a variety of unique features and attractions to enhance the overall shopping experience for all customers. Restaurants, cafes, and eateries offering delightful cuisines from all around the world. Plus, movie theatres in malls are equipped with state-of-the-art technology that makes sure you get the best movie watching experience. A kids corner with exciting activities and play areas designed keeping in mind the needs of little ones. And last but not least, our virtual reality gaming zone provides an immersive experience for gamers to enjoy their favourite games in a whole new way.
Metropolitan City Jaipur has Asia's biggest malls, which offer the most prominent Indian and international brands and also has the multi screen theatres to watch a movie, shop and eat. Jaipur weather is hot in summers or humid in monsoons or cold in winters outside the mall, every biggest mall in Jaipur has everything, no matter who you are, kids or adults, rich or poor.
Top 10 Biggest malls in Jaipur
While making an amazing trip to Rajasthan to explore all shopping centres, Jaipur is a city full of colours and heritage buildings and the most famous thing here is its beautiful bandhni sarees, lehenga and precious colourful stone. Jaipur's shopping market is not bound only for Indians but people from other countries also come to enjoy the shopping at Saraugi Mansion, Chaura rasta, Bapu bazar and old pink Katla shopping market. You will also find amazing street food like pyaz kachori and mawa kachori at Bapu bazar and Mahaveer rabri bhandar, Sahu chai or dal pakora with chatani. These food stalls are situated near the biggest mall in Jaipur.
Rome around the massiveness of shopping malls in Jaipur to get the mesmerising shopping experience and also get the best brands and great collections by hopping through these malls. Let's explore the other side of the city apart from the traditional small shops. The top 10 Biggest malls in Jaipur which are centrally air-conditioned and reflect its richness.
Largest Mall in Jaipur
The Largest Mall in Jaipur is the perfect place to find anything you are looking for. They have all your favourite brands plus exclusive collections from around the world. Whether you are looking for the perfect outfit, a delicious dinner or just a day out with family and friends, the top 10 biggest malls in Jaipur have it all.
| Name of the Mall | Area | Location | Establish Since |
| --- | --- | --- | --- |
| World Trade Park Mall | 1,300,000 sq.ft. | Malviya Nagar | 2012 |
| MGF Metropolitan Mall | 250,000 sq. ft. | C-Scheme | 2007 |
| Pink Square Mall | 5,05,720 sq. ft. | Govind Marg, Saket Colony | |
| City Mall | 85,000 Sq. ft. | Ashok Nagar | 2006 |
| Triton Mall | 450,000 sq. ft. | Jhotwara, Sikar Road | 2006 |
| GT Central Mall | 2,00,000 sq. ft. | Malviya Nagar | 1995 |
| Elements Mall | 162000 sq. ft. | Ajmer Road | 2009 |
| Crystal Court Mall | 3,10,000 sq. ft. | Malviya Nagar | 2006 |
| Saraogi Mansion Mall | 43,560 sq. ft. | Old city | 1976 |
| Matrix Commercial Mall | 50,000 sq. ft. | Jawahar Nagar | 2010 |
World Trade Park Mall - Malviya Nagar - Biggest Mall in Jaipur
World Trade Park Mall is the biggest mall in Jaipur, situated in the heart of the city at Malviya nagar. It is the best place to shop, eat and treat your family with lots of surprising branded stores. It is spread over 1,300,000 sq ft with all famous brand stores. The Biggest mall WTP is known for its architectural design with two wings or blocks, North and South. It is Huge mall with 11 floors , computerised parking, rooms for baby care, an ATM at every floor, commercial offices on the top floor, and other attractive facilities.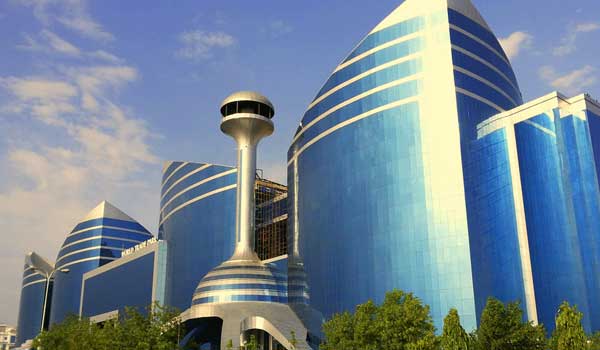 Features - International brands like Shoppers Stop, Zara, Forever New, Celio, Aldo, Marks n Spencer, Vero Moda, Da Milano.
Food court - KFC, Pizza Hut, Vaango, Yo China, Domino's, Kathi Junction, Keventers
Opening Timing: 10:00 AM to 11:00 PM
Address: JLN Marg, D-Block, Malviya Nagar, Jaipur
MGF Metropolitan Mall - C-Scheme
MGF Metropolitan Mall is listed as one of the top shopping malls in Jaipur, it has some other stores outside of Jaipur. It has major Indian and international brand stores for brand lovers. It holds the biggest lifestyle stores for shopping. MGF Metropolitan Mall has all required amenities , conference room, business meeting room, multi-cuisine food court, amazing restaurants and kids' zone.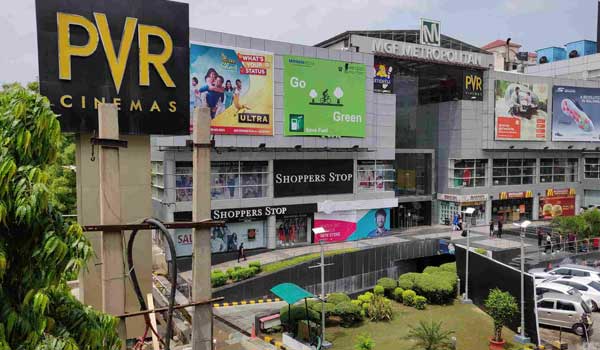 Features - Lifestyle, Pepe Jeans, BIBA, Lee, Jockey, Tantra, Bossini, Baggit, Levi's, Max, United Colors of Benetton, Raymond
Food court - Sunday Kebabi, Dakshin, Khwaja Chowk, CCD, Yangse ,Dastarkhwan-e-Awadh Belgian Fries
Opening Timing: 11:30 AM to 9:30 PM
Address - Bais Godam Circle, C-Scheme, Jaipur
Pink Square Mall - Govind Marg, Saket Colony
All Jaipurians love Pink Square Mall for its beautiful architectural building. Whether you are a street shopper or a mall shopper, the mall has something for everyone. Major attraction of this mall is it has small kiosks for clothes, jewellery, Low-cost handicrafts, toys, footwear and many more for both localities and tourists. Stylish and affordable products are also available.The fourth floor has a gaming zone, which includes bowling and a sky walk.This mall is also popular for movie promotions and new movie releases by stars. 4 theatres are located in the mall, with 2 box offices located on the first and fourth floors, respectively.Enjoy a delicious meal at the mall's food court and catch a movie at the INOX cinema.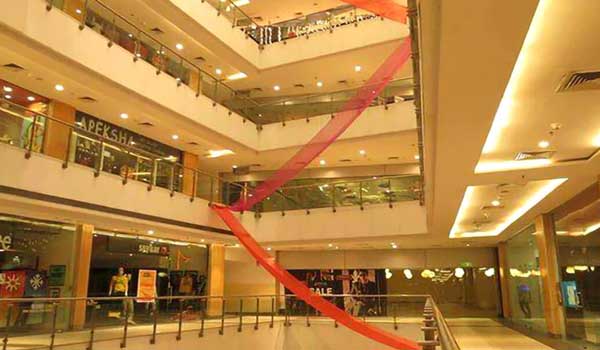 Features - Park Avenue, Puma, Beverly Hills Polo, Lee, Mom n Me, Celio, Numero Uno, Pepe
Food Court - Dakshin,CCD, American Grill, Domino's,Tamboora Chinese X Press, OTR 16, Four Friend's Grill & Curries
Opening Timing - 10:00 AM to 11:30 PM
Address - Govind Marg, Plot No. 1/2, Saket Colony, Adarsh Nagar, Jaipur
City Mall - Ashok Nagar
One of the favourite shopping destinations for those who love branded stuff but also search for great deals. The mall has a modern design as the entrance to the mall is enhanced by beautiful fountains. It is one of the top shopping destinations among the shopaholic people of Jaipur. City Mall offers everything from shopping to dining to partying. If you are a technology enthusiast, City Mall is the best place to buy any electronic item.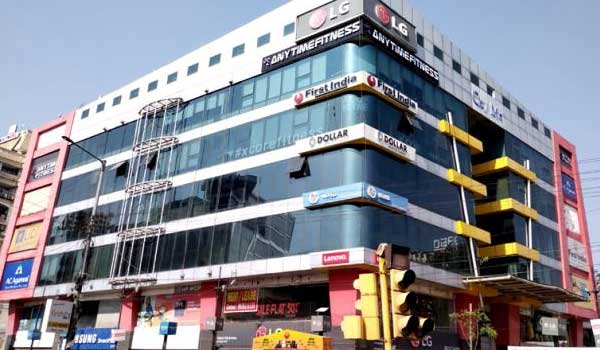 Features - All electronics items like Sony, LG, Philips, Samsung,
Food Court - Eat Homely, Melting Moments and Rock N Roll restaurant
Opening Timing - 10:00 AM to 10:00 PM
Address - Ashok Marg, C Scheme, Ashok Nagar, Jaipur
Triton Mall - Jhotwara, Sikar Road
Triton Mall is the Largest Mall in North Jaipur, which is at Sikar Road encapsulates over 150 shops and it is one of the biggest malls in the Rajasthan state.There are Indian brands and many international brands inside the mall. There is a lot of interest in luxurious and exclusive goods at this mall also. Aside from the scary house, if we talk about quick bites, Burger King and Dominos lead as the top picks. Both children and adults enjoy playing games at the fun zone around the mall.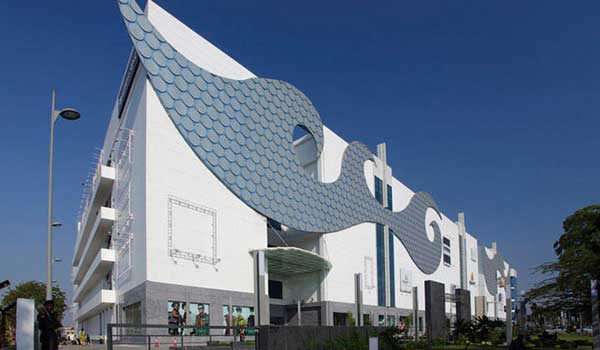 Features - Vero Moda, U.S. Polo Association, Monte Carlo, Wills Lifestyle,Pantaloons and Big Bazaar
Food Court - Vanakkam, Food Fundays, Domino's, Italian Delight, Nihao
Opening Timing - 10:30 AM to 10:30 PM
Address - Near Chomu Pulia Circle, Plot No 1/1, Jhotwara Rd, Jhotwara, Jaipur
GT Central mall - Malviya Nagar
GT Central mall is the place to go if you want an enjoyable shopping experience. Known as one of the largest malls in the city, it is also a one-stop shopping destination with everything. Under one roof you can find small kiosks for the A-Z shopping experience.There are a food court, vanilla stores, shops, flagship stores, and much more to avail.You can enjoy several popular food stalls , Only the food court is spread over 10,000 sq.ft. An outdoor play area for kids is located outside the mall, along with an indoor gaming area. The attractions in the mall are a virtual reality zone, a 3D shooting gallery, four-lane bowling alleys, and a 7D cinema.This is the place to be if you love movie viewing in a quiet theatre with fewer than 20 couches.
Features - Westside, BabyOye, Reliance Trends, Being Human, Feb India, Home Store, Iraz, Himalaya Opticals, Bata, Aurella
Food Court - Cookie Man, Dominos, 99 shops, Café Coffee Day, Sattviko, Strawberry, Cookie Man
Opening Timing - 11:00 AM to 10:00 PM
Address - Gaurav Tower 306, Jawahar Lal Nehru Marg, D-block, Crystal Court, Malviya Nagar, Jaipur.
Elements Mall - Ajmer Road
Elements Mall may be the best mall on Ajmer Road as it has just opened. Various stores from basic to luxury can be found here.Hundreds of brands from across the country and around the globe are available under one roof here. Kids' clothes, formal clothes, You'll also find formals, children's clothes, ethnic dresses and more.When it comes to last-minute movie plans, the mall has four screens that are usually not crowded.The mall has a kids zone where the little ones can have fun. There is something for everyone at the shop - trendy clothes by popular brands and local sellers or we can say all in one place.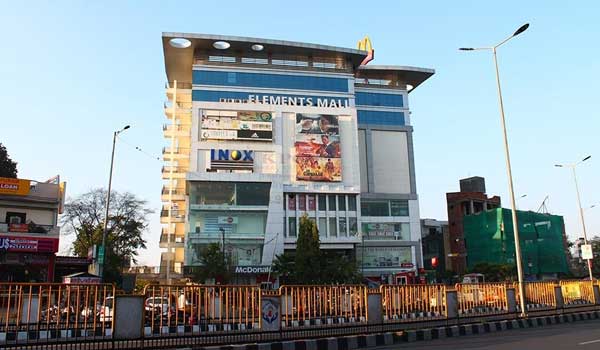 Features - Reliance store, Dollar store, Style Junction, 21 Mercer and other outlets
Food Court - Delicious Food court, Cafe Az, Subway, Bana's, Cafe Coffee Day, Green Chillies, McDonald
Opening Timing - 9:00 AM to 11:00 PM
Address - Bhrigu Nagar, 192, Near D.C.M Market, Ajmer Rd, Jaipur
Crystal Court Mall Malviya Nagar
Malviya Nagar is home to all largest malls, the Crystal Court Mall is one of them, which is a popular place to hang out for young people.Crystal Court Mall has a wide range of brands offered at small kiosks, including premium and affordable options. A number of international shopping brands can be found there that are popular among youngsters. You can also pick up everyday essentials with a huge range of stationery items at Store99. A vibrant ambiance and delicious food are features of the food court of Crystal Court Mall .There are many attractions at Crystal Court Mall, including On the Bar B-Q (OTB).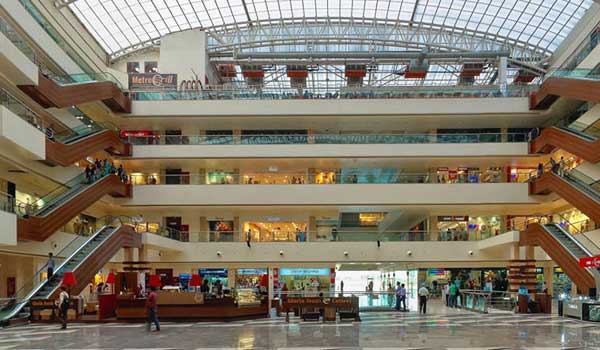 Features - Levi's, Spykar, Cantabil,Vishal mega mart, Indian bazar
Food Court - OTB,bar B-Q,paparazzi, Baskirobbin ice cream, sunrise bakery
Opening Timing - 11 am to 10 pm
Address - Lot no.-1, Gaurav Tower Parking, D Block, Crystal Court, Malviya Nagar, Jaipur
Saraogi Mansion Mall - Old city, Jaipur
There is no better place to shop for anyone on a budget than Saraogi Mansion Mall in Bapu Market. This biggest mall in Jaipur offers cheap and affordable products to suit every customer's needs. Shopping during the high discount period or festive seasons is a great time to visit this mall if you want some great deals and great offers. Shopping and eating are both available at this mall.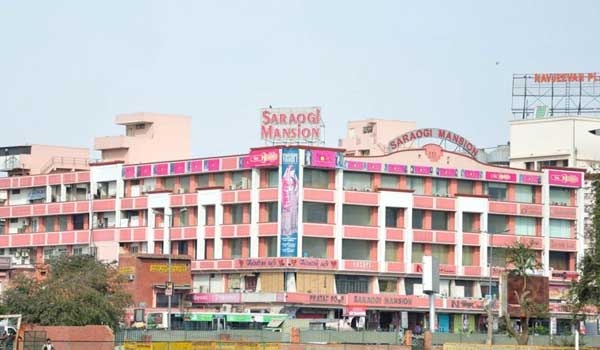 Features - Small Kiosks or outlets for Suits, Sarees, Indo-western dresses, jewellery, antique collection, decore items and handmade handicraft items.
Food Court - Oasis and Tansukh fine dine restaurant, Falahaar
Opening Timing - 10:00 AM to 9:00 PM
Address - Bapu Market, Mirza Ismail Rd, Biseswarji, Jaipur
Matrix Commercial Mall - Jawahar Nagar
If you want to have a memorable day out in the city, this is the place to go. Visiting Matrix Commercial Mall with your family or friends is a great idea. More than 250 stores are located on four floors of the mall, offering a wide range of merchandise and services.There are more than 40 popular stores and brands at the mall, including fashion, accessories, electronics, and home décor. The Matrix Commercial Mall offers several Indian restaurants and cafes,which serves international cuisines and authentic Indian cuisine apart from shopping.Additionally, the mall has a multiplex cinema showing the latest Bollywood and Hollywood movies.All ages will enjoy the bowling alley and gaming zone at the Matrix Commercial Mall.There is something for everyone at Matrix Commercial Mall in Jaipur, from shopping to dining to entertainment.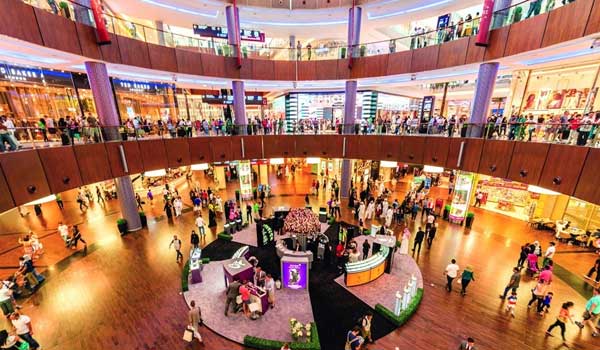 Features - Lifestyle, Shoppers Stop, Marks & Spencer, and Big Bazaar.
Food Court - McDonald's ,KFC, Saffron and many more
Opening Timing - 10:00 AM to 6:00 PM
Address - Mahavir Marg, 3-G-5, Sector 6, Jawahar Nagar, Jaipur
The biggest shopping malls in Jaipur offer something for everyone. While it is difficult to choose one mall as the best one in the city, there are many that stand out.
EaseMyShift the best packers and movers is a service provider for all Indian residents who want to move in or out of jaipur and relocate near the locality of the best shopping malls with all facilities like security, safety with cameras, WiFi , public transport and medical facility.